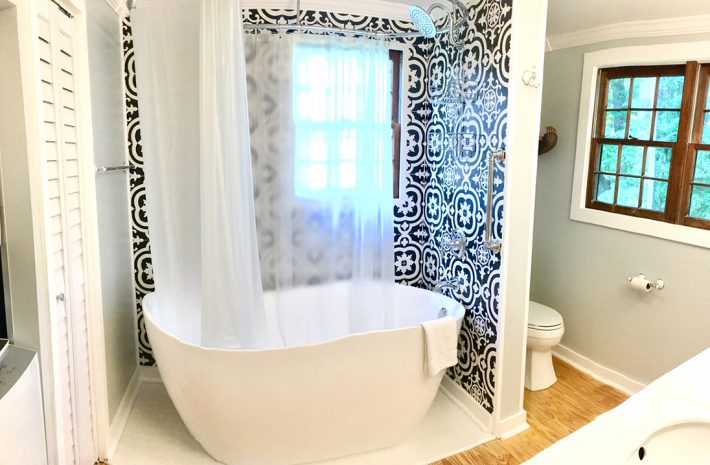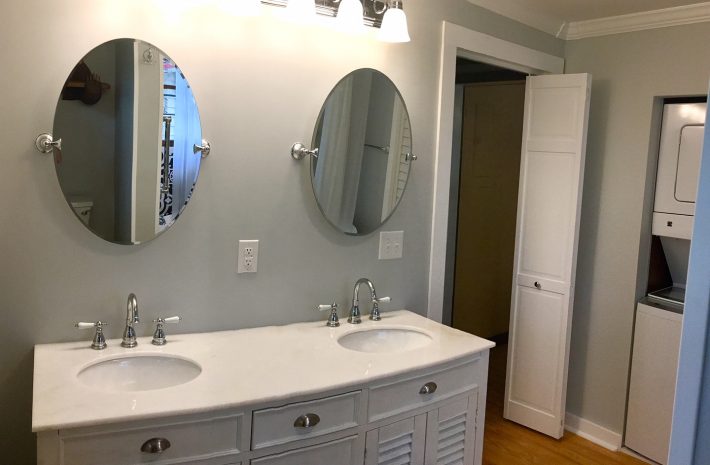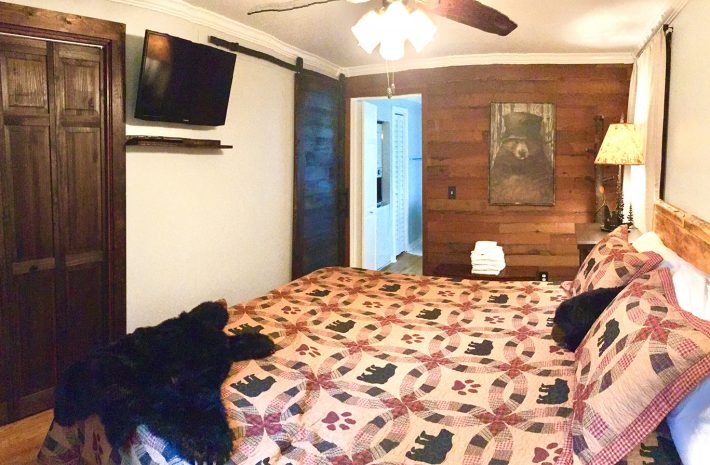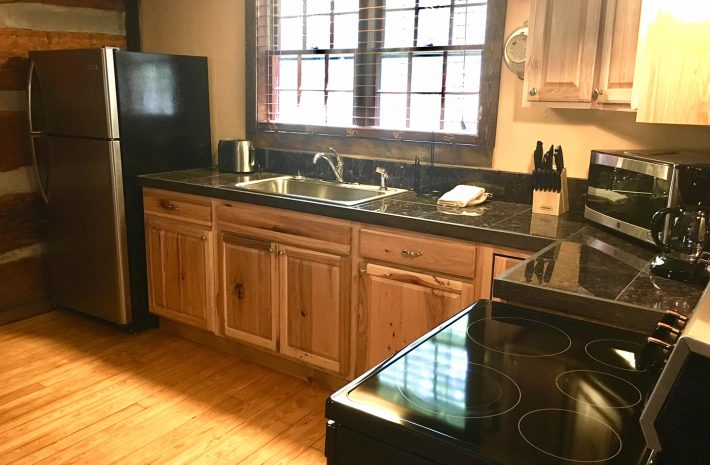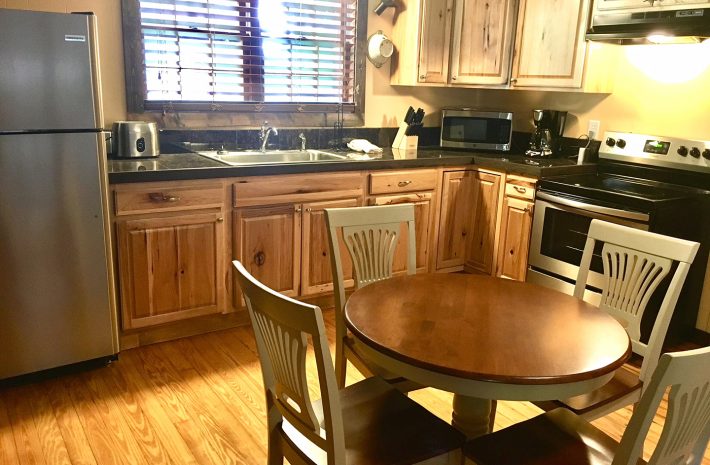 Cabin 8 "Little Bear"
Mountain Joy Cottage #8, Little Bear, was built in the early 1840's and was the Medford residence of the Iron Duff/Crabtree area and was moved to its current location in the early 1950's. This cottage has exposed log interior walls that gives it a unique appeal. This cottage has interesting details that we have added to remind us of the black bears that are native to our area. Fully renovated 1 bedroom 1 large bath cabin. Brand new full size kitchen. Large flat screen TV in the living room and another flat screen in the bedroom.
Sleeps 2, 1 Bedrooms (King, Queen Sleeper), 1 Large Bathroom.
Enjoy the peaceful country setting of our cottages. We have studio, two, and three to five bedroom cottages all equipped with wood burning fireplaces, cable TV, internet and kitchens ready to cook a home made meal. Outside the porches have rocking chairs so you can enjoy your morning coffee or enjoy the sunset on the mountains in the evening. Our glass enclosed pool (seasonal) offers a delightful place to relax.
---
---
Stay In Cabin 8 "Little Bear"
Please Wait, loading room availability.
Please Wait, while your request is being submitted.
Your request has been submitted successfully! We'll get back to you as soon as possible.
---
Current Nightly/Weekly Rate:
Varies
/ night