Testimonials & Guest Reviews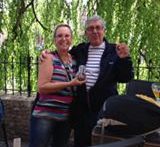 Onçe again we had a great time at Mountain Joy! In our last night we even had a visit of a family of deers, that closed our visit with a golden key! The grandkids just loved the Tube World, in walking distance from us. From the coziness of our nights by the fireplace to our daily outings in Maggie Valley, Cherokee, Smokey Mountain National Park, Waynesville and Chimney Rock climbing, could not have asked for a better location to spend our Xmas week! We will be back!
- Marcia Drummond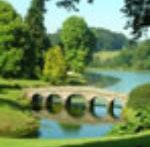 I stayed in the Romance cabin which has been newly renovated and was absolutely gorgeous. The cabin is clean, roomy and elegant, Smart flat screen tv that I enjoyed while relaxing in the hot tub. The porch has a big swing that I sat on every morning while I enjoyed the view and tranquility with my coffee. The owners are amazing. I felt like part of the family and wanted for nothing. They were so helpful in helping me locate local shopping and restaurants in Maggie Valley as well as helping me find fun activities to do with my 6 year old Grandson. The pool was heated and sparkling clean. The AC worked beautifully and the property is well maintained. We even got in some fishing in the stocked pond which was near my cabin. I absolutely loved Mountain Joy and am looking forward to a return trip in the coming months.
- Paula
Absolutely perfect. My husband and I just returned from a weekend getaway in Maggie Valley. We stayed in Romance Cottage 11. It was perfect in every way. The cabin is decorated very tastefully, was very clean, and in the perfect location: we were very close to everything, yet still secluded. We wanted to see the elk in Cataloochee Valley, and were not disappointed, and the drive was a very doable 22 miles or so from Mountain Joy. We will definitely be back!
- Satisfied Guest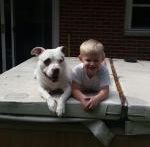 What a wonderful place ! Our grp rented a 4 bdrm & a 2 bdrm. Absolutely beautiful. 7 people took showers NEVER ran out of hot water & clean towels every day. We had bonfires every nite. The pond was great. Baby Ducks & geese we fed, bullfrogs at nite. We went for MOPARS & Hawgs weekend on Harley's. We have gone to a lot of those things & stayed in hotels where the noise was so bad u couldn't sleep. MJC is far enough off the road but close to be able to get to the main road fast. There was a grill, so we cooked out at nite sometimes at midnite,we aren't drinkers so we also didn't have to worry about a lot of nonsense. All the staff was so accommodating & friendly. When in NC check it out, you won't be disappointed.
- Sonia M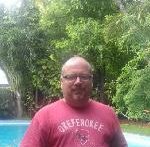 The kids were all doing their own thing, so I was checked in by the owner. She was very nice, and really funny. We checked in around 7 PM, and hit the "antler" cabin. Our cabin was well kept, all wood, and clean (a little dusty). The owners are very serious about keeping it this way, so they have developed a robust set of rules, I suggest you make yourself aware of. Cool porch, ducks for entertainment, early spring nights, what else could you ask for? Loved it, will go back again.
- Tony L.